User Interface Design
I understood that learning frontend programming wasn't enough to create good looking and user-friendly apps and websites so I taught myself UI design as well.
Portfolio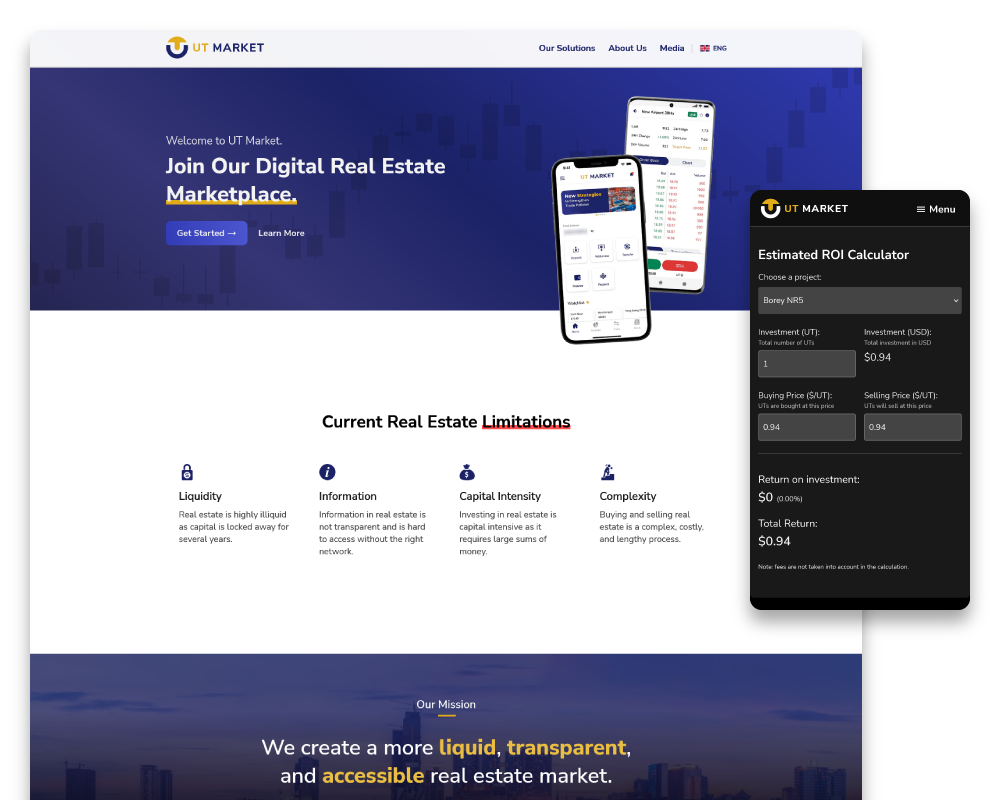 Digital Product Website Design
Overview
utmarket.io is the landing page and informational website for all products related to the UT Market digital platform.
Responsibilities
After discussions with the marketing and business teams on what contents and features are needed on the website, I was responsible for designing the UI screens and some illustrations to best welcome new visitors to our site.
Tools
Duration
Ten Days
Go to design →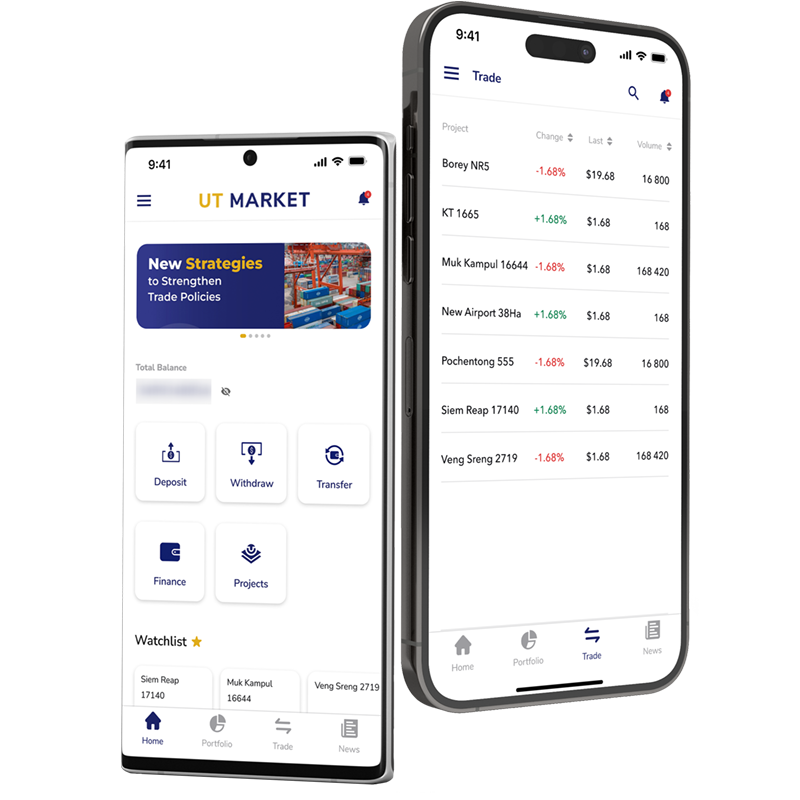 Mobile Trading App Design
Overview
UT Market is an online trading platform that allows traders to buy and sell fractionalized Cambodian real estate assets in the form of Units of Trust (UTs).
Responsibilities
I was tasked with creating the UI design for a mobile version of an existing progressive web app.
I came up with entirely new page layouts with a fresh design approach whilst preserving mostly the same user flow from the existing web app.
Tools
Duration
Three months
Go to design →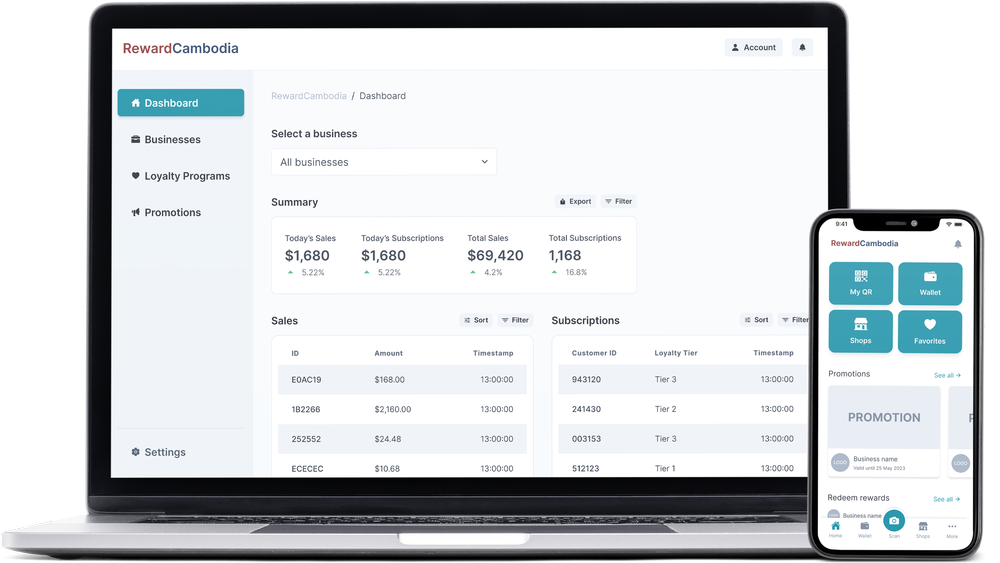 Loyalty Program Platform
Overview
A draft user interface design for a customer loyalty platform. It is a platform to manage loyalty programs, promotions, and subscriptions, the web app design is for business owners, and the mobile app design is for customers.
Responsibilities
The project's goal is a minimum viable product. I designed the webapp with Chakra UI components in mind.
Tools
Duration
One month
Go to design →